Good news! Warmly celebrate Dorling won the bid of Chengdu Rongchuang Paradise Train Project!!!
2020-01-28
---
On the occasion of welcoming the New Year's Day 2020, our company has added another good news. After nearly three months of fierce competition, Duoling once again won the bidding of [Chengdu Rongchuang Paradise Trackless Electric Train Procurement] project with 3 sets of 50-seat high-voltage lithium-ion trains by virtue of its well-known brand name, strong technical strength, good reputation, excellent project solution and reasonable quotation, and won the affirmation of Rongchuang Group from 5 suppliers.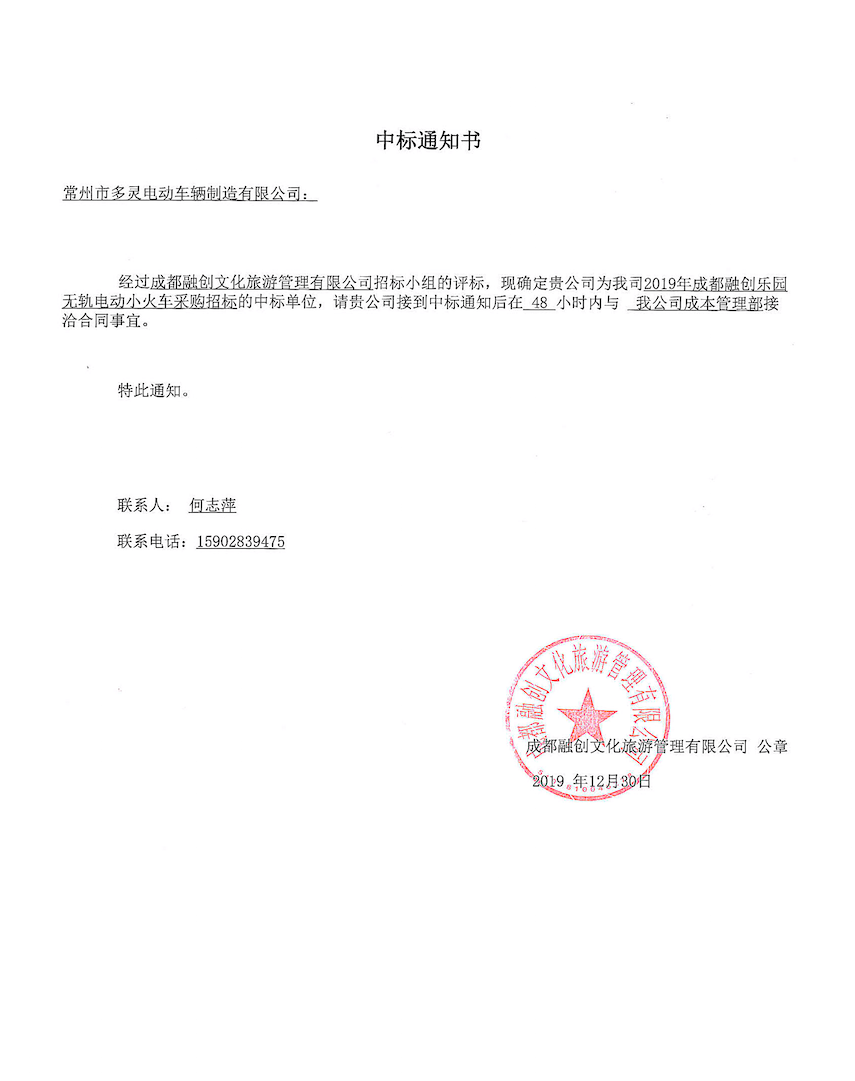 It covers an area of about 772.5 mu and has a construction area of about 88,000 square meters. It contains six thematic areas, namely, Tianfu Juggling City, Shu Han Dynasty, Flying Legend, Tibetan and Qiang Secret Realm, Field Farm and Fantasy Forest, which reflect the characteristics of Sichuan culture. The project, together with the water and snow complex, the star hotel, the innovative cultural tourism commercial plaza and the style commercial street, constitute the Chengdu Rongchuang Cultural Tourism City with an investment of RMB 50 billion.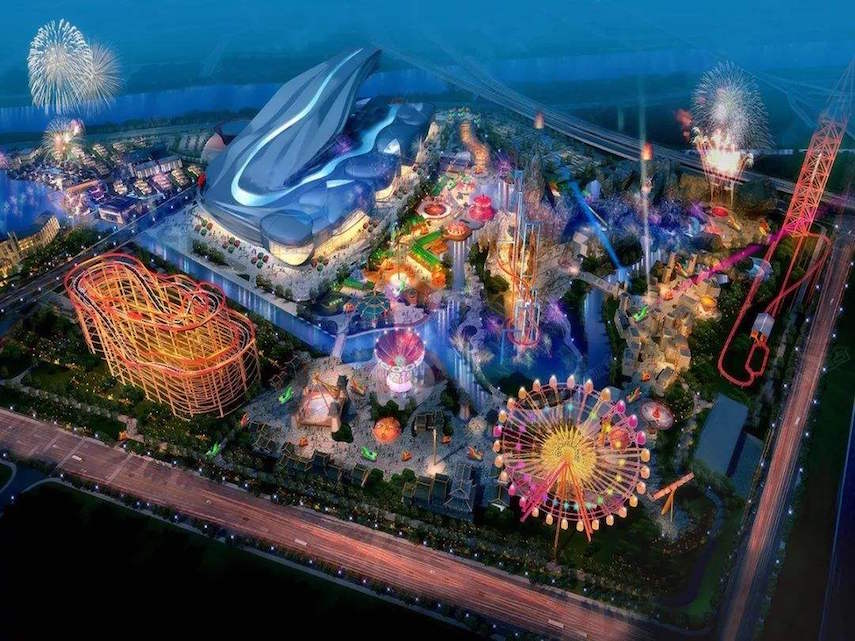 After the project was awarded, the chairman of the company requested the production technology department to make a detailed time node plan, the comprehensive department to complete the project staffing as soon as possible, the procurement department to implement the time of parts in storage, and other departments to cooperate with related auxiliary work.
The company has been adhering to the quality policy of "scientific management, quality first, high quality service, reputation first", Chengdu Rongchuang Paradise project will be high standard and strict requirements, strengthen production management, make the project a high-quality boutique project, and also add glory to build the first-class brand of Duoling electric vehicles.
General Office
January 1, 2020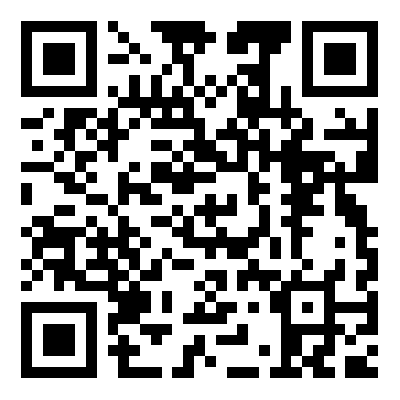 Mobile Website
Official Weibo
Consulting service hotline
AM8:00-PM18:00
Mobile:15380005306
E-mail:jk@dorlin-ev.com
Fax:0519-86397819
Address:No.434 HuBin North Road,Niutang,
Wujing District,Changzhou,Jiangsu Province
---
Copyright © 2022 changzhou Dorlin Electric Vehicle Manufacturing Co. Ltd.
京ICP备10002622号-38